The landing craft that was purchased from Australia was successfully launched today in Lautoka. The landing craft is perfectly suited to ship our equipment and products between the properties in the Fiji Islands archipelago.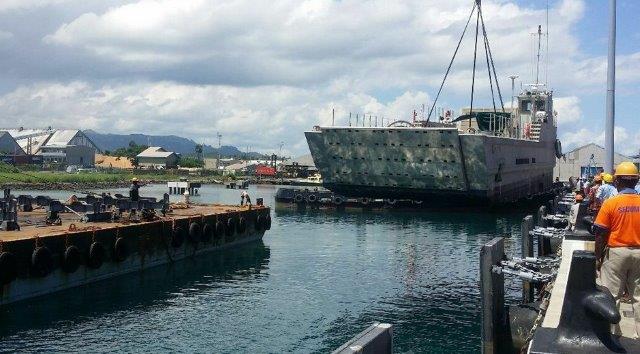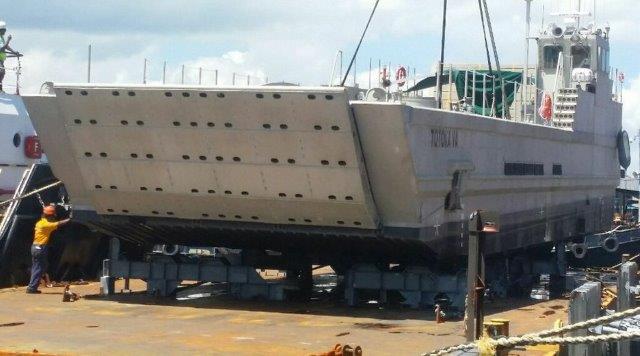 Two tractor trucks with a container side lifter and a flat bed trailer arrived. The trucks will transport containers, heavy machines, timber and farming products.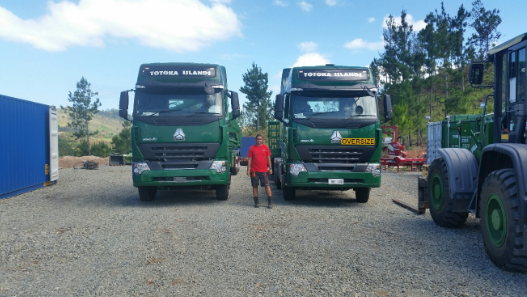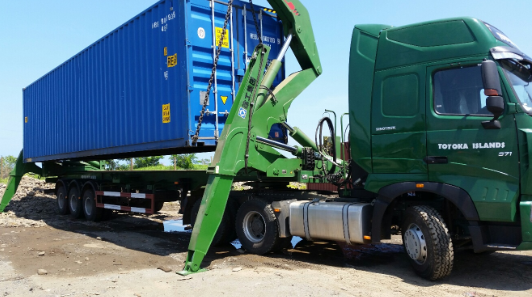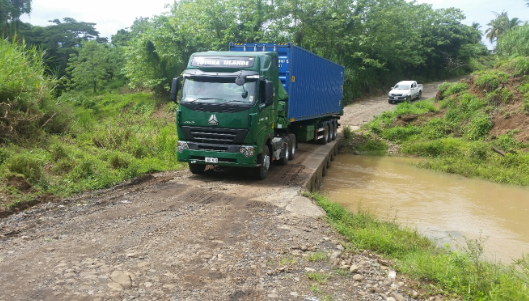 The border marking of all properties of the company is finished now. This task was very challenging because of the remoteness, difficult geographic profile and thickness of the vegetation. The marking of all propertiy borders took 6 months in total.
Thanks to whole team, especially to the surveyors who did an excellent job under these difficult conditions.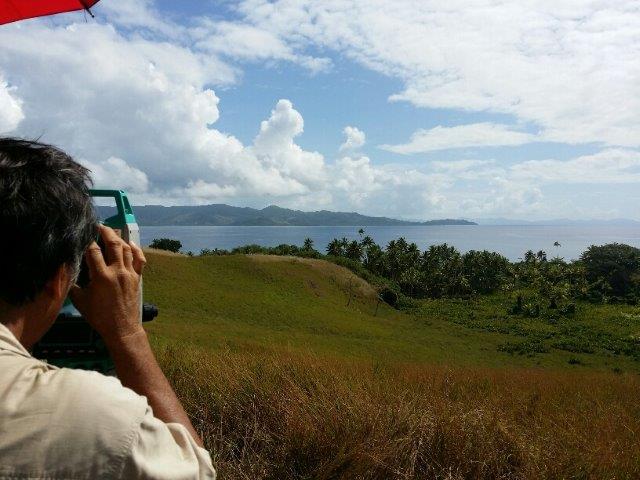 Fiji currently experiences an unusually long period of drought which already led to cuts in public water supply in the capital city of Suva. The vegetation is very dry and every kind of fire can easily turn into a devastating bush fire, especially at strong trade winds which prevail at this time of the year.
One such bush fire destroyed a part of a plantation of the company in the North of Vanua Levu. Several hundred seedlings that were planted on deforested land 2 years ago were burnt down.
The nurseries were not affected by the fire.
As a consequence of this incident all grass will be routinely cut on the whole area of new plantations and the fire break lines will be extended.
Our new saw mill was comissioned for the first time.  A specialist from the manufacturer Serra conducted a 5 day intense training for our team members.  Topics were installation, maintenance and operation of the saw mill. Special care was taken regarding secure handling and safety during operation.