Tropical Cyclone Winston moved over Vanua Levu and the West of Viti Levu causing damages to the vegetation and infrastructure.
The focus is now on cleanup and repairs.
Totoka Islands helped the local community in restoring access to their homes by cleaning the road and removing a blockage at the bridge. This also provided the telecommunication companies and electric utility company with access to their installations that needed repairs.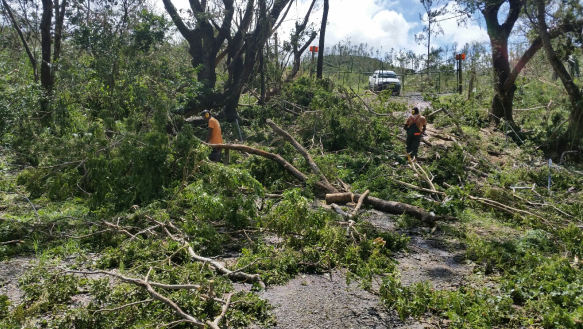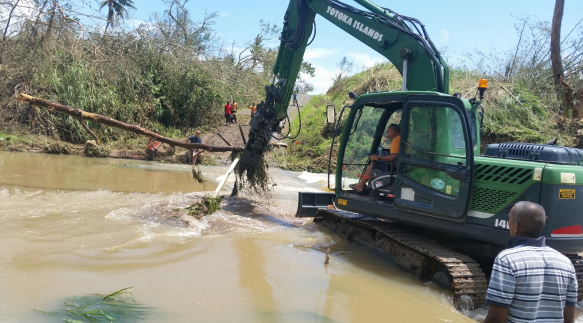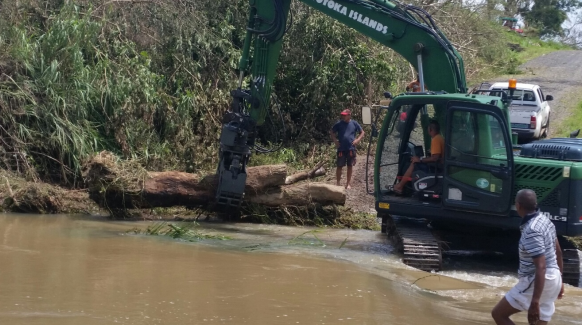 Road and Bridge are accessible again: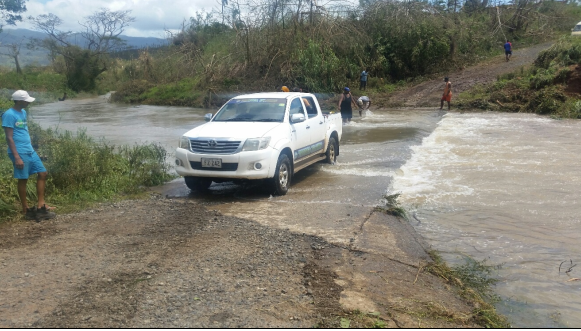 The new team members of Totoka Islands (Fiji) Ltd attend a Boat Master Training class in Lautoka.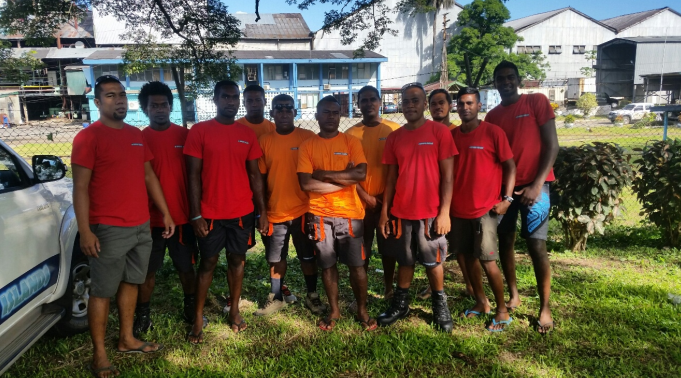 A first pilot tomato plantation plot started production in August. The plants grow 100% organically. Various varieties like beef tomatoes, Rama tomatoes, cherry tomatoes are being produced. Samples are being given to Chefs leading to a first order and sale of tomatoes to a super-yacht. Production capacity is being extended now in order to produce larger quantities and more varieties in 2016.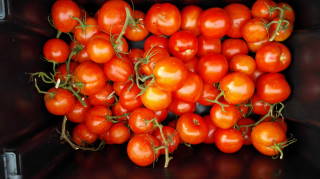 The landing craft that was purchased from Australia was successfully launched today in Lautoka. The landing craft is perfectly suited to ship our equipment and products between the properties in the Fiji Islands archipelago.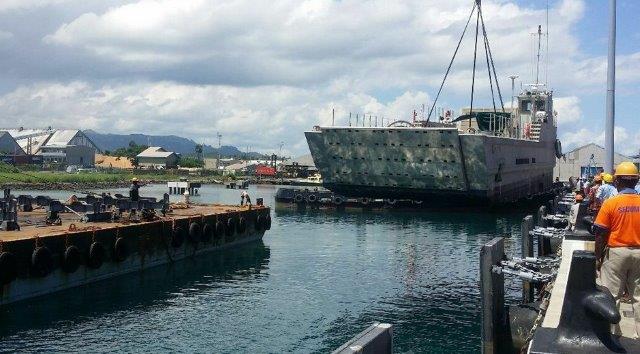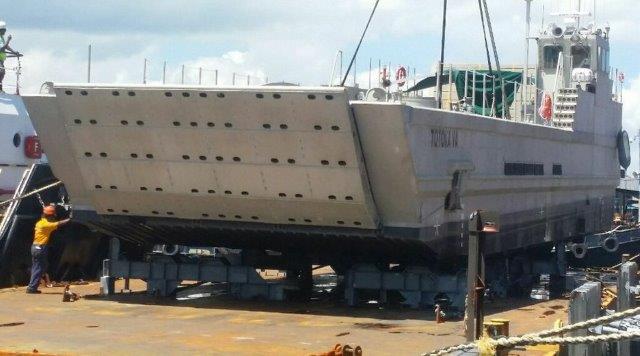 Two tractor trucks with a container side lifter and a flat bed trailer arrived. The trucks will transport containers, heavy machines, timber and farming products.