In our developments we deploy state-of-the-art machines and equipment preventing negative impact on the environment.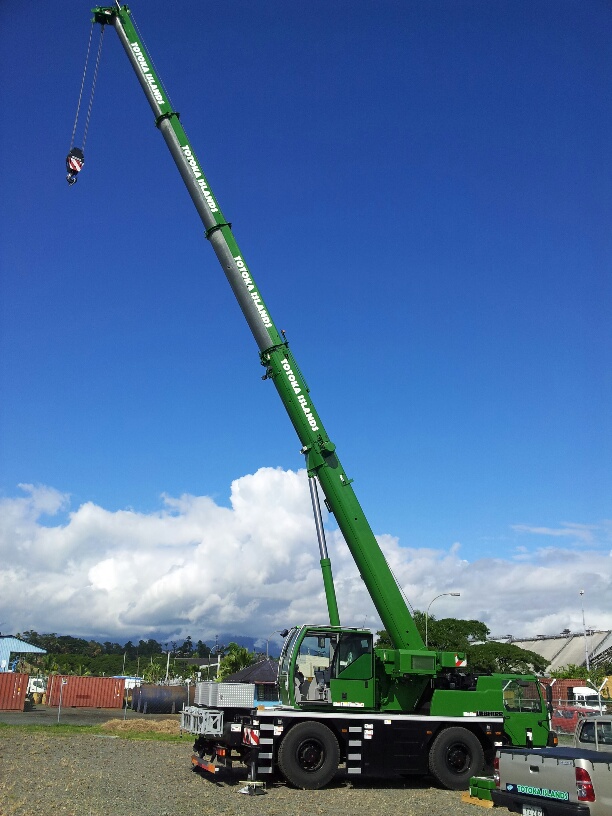 Given the fact that our properties are in remote areas, sea logistics plays an important role and equipment and machinery is being shipped via our landing craft. A truck with low bed trailer for heavy equipment transportation and a container side lifter truck complement the land-based logistics infrastructure.
We also operate a fleet of work boats for transport of crew, accommodation in remote areas, transport of equipment and provisioning.
We rely on solar energy. 
Our solutions for housing, workshops and storage are based on sea containers which are very robust, easy to transport and Cyclone-proof.
For our timber processing we purchased a mobile saw mill and a professional planing machine.
In order to move containers and heavy equipment in rough terrain we own a Liebherr Mobile crane LTM 1030-2.1, a truck with container side lifter and a truck with flat bed trailer.
The company owns a landing craft in order to ship heavy equipment and timber and farming products between its properties and the main island.